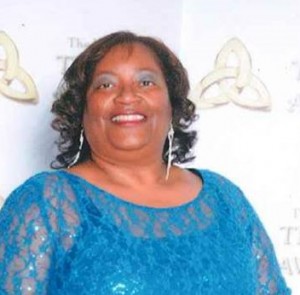 Janice G. Pettigrew, affectionately known as "Joyous Janice" has worked with victims of domestic violence, abuse and sexual assault since 2004 through her nonprofit Fresh Start for Women to help them find voice for their pain, thus allowing them to release the junk of their lives in order to receive and accept the jewels waiting for them.
Through her coaching services and a 6-week "Guided" online course "From Adversity to Passion: A Journey to Your Divine Destiny and Joy" Janice continutes to give hope to others.
Website/Blog: http//www.transformingjunkinto jewels.com
Motto: "Your Experience Don't Define Who You Are, or Who You Will Become, Even When They Include Domestic Violence, Abuse and Sexual Assault".
Advice: " Take the lesson from the events of your past to map aout your own personal journey to rediscovering your true self and purpose.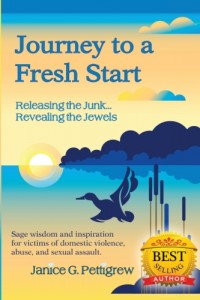 Janice is the Amazon Best Selling Author of " Journey to a Fresh start, Releaseing the Jewels, " it is her personal story of overcoming domestic violence, but she offers a sage wisdom and advice that can be used by anyone in everyday life. Her newest book, "Walk the Talk,,,,Live a Joyous Life, Lessons From My Ah Ha' Moments" is providing to be just as powerful.