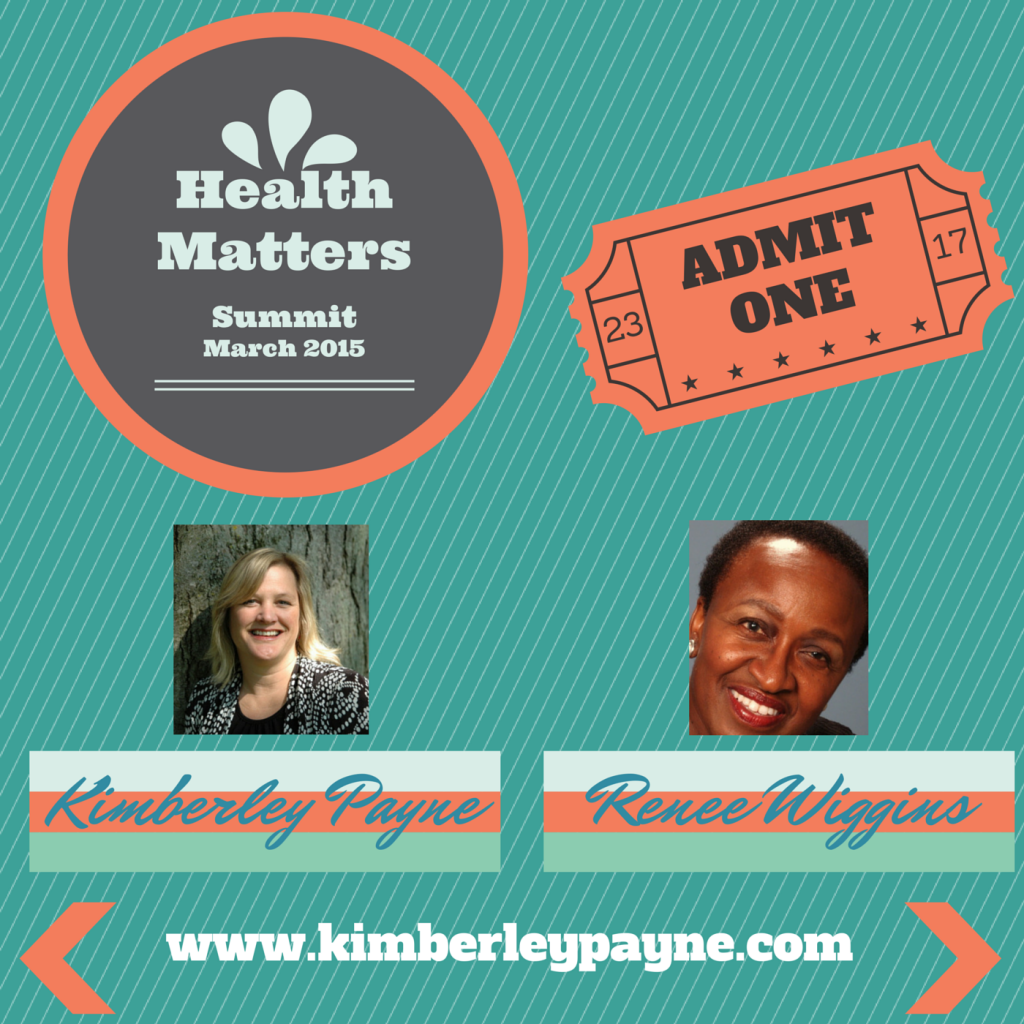 I want to tell you about an exciting event that I've been chosen to participate in.
I will be one of this year's speakers at the Health Matters Summit hosted by Kimberley Payne. For 5 days, starting on Monday, March 23rd, I will join other health and fitness experts to explore a variety of ways to improve both your spiritual and physical health.
At the Summit you'll learn the secrets of health and fitness experts like…
– how to take care of your body (your temple) from the inside out
– a 5-step practical plan to lose weight and keep it off
– how to recognize signs of an eating disorder like bulimia
– how to move from bondage to freedom and design your optimal life
– how to turn to Christ, instead of the fridge, to save you from your troubles
You'll learn all this and MUCH more!
The entire 5 day Health Matters Summit will be available for $47 after it's all over, but because I'm one of the experts being interviewed, Kimberley has given me special permission to invite anyone I want for free!
With your Free Daily Guest Pass, you can listen to the interview of the day and receive free gifts.
So, I invite you to join me and the other health and fitness experts at this year's Health Matters Summit!
Go here to get your FREE guest pass: http://www.kimberleypayne.com/health-matters-summit/
We'll see you at the Summit!