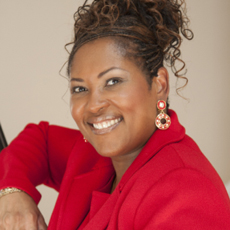 Dr. Natalie A. Francisco has served as co-pastor of Calvary Community Church and co-founder of Calavary Chrisian Academy in Hampton, Va alongside her husband BishopL. W. Francisco 111. She has also served extensively in full-time ministry for over 26 years in areas of leadership in both the Music and Arts and Christian Education departments of her local church.
The culmination of her years experience in relationg to women and children of all ages have been instrumental in affording her the opportunity to author four books. Wisdom for Women of Worth & Worship:Lessons for a life of Virture, Value & Victory: Parenting and Partnering with Purpose: Linking Homes, Schools , and Churches to Educate Our Children:A Woman's Journal for Joyful Living : Successful Steps to Holistic Health and I'm Just Saying !Devotional Inspiration and Insight for Men and Women (all published by St. Paul Press).
Although Dr. Francisco has served as a motivational speaker, teacher, worship leader and author, her greatest joys are found in serving God, spending time with her family, friends and practicing self-care.